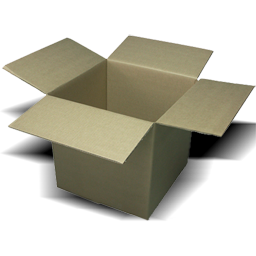 We advise you to make an appointment with our company at least two to three months.
Before the planned date for your move to Israel.
But do not worry, the flexibility of our organization allows us to respond to requests lateror urgent
Our international moving consultant will come to your home to:
• Assess the volume personal items that you want to move
• Give you details of our organization, taking into account your needs and your expectations to advise you on preparing for your move (including the establishment of customs …….) your file and your status is D 'OLEH ADACH TOCHAF CHOZERS OR TOURISTS, THESE THREE DO NOT HAVE THE SAME RIGHTS
• Inform you about our conditions of insurance.
An estimate will be prepared on site for your move to Israel
We know from experience that the move is one of the key moments of immigration and we will do everything to make it as successful on a technical level.
We do not underestimate the stress that can lead to the arrival of teams, trucks, containers, cartons.
Mobility and its impact on the family are central themes discussed in the training of our teams.
They will do everything possible to help you pass on that fateful day with calmness and serenity.
Advice before the move to Israel
moving israel Now that the most important step is over, you need to get organized to remember everything and not miss any details that one might think insignificant, but they are of interest.
FDI advise you to plan ahead, to write notes and be arranged with an agenda.
If you are part of the house committee you should demand to stop the payments if you have sold your house :
Call the EDF / GDF and water services, in order to read meters and to unsubscribe:
Call your Centre of Telecommunications to transfer or cancel your subscription in effect from the day after your departure:
Inform your insurer by a registered letter. (home, life, car …)
If you rent, make an appointment with the owner to make an inventory (in relation to your moving date):
Contact your new address
Give instructions to the post office to forward your mail a week in advance.
In order to leave your neighbors and your house guardian in good terms we will advise you to prevent the inconvenience that could cause the move: such as noise, the comings and goings, the prolonged use of the lift and / or the staircase.
Provide the necessary number of personnel effects for each member of the family for the time and period.
The day before the move
Some suggestions:
You must empty and disconnect all appliances such as refrigerator, freezer 24 hours before.
The keys of each piece of furniture you need to tape it to the furniture for more caution.
Carry with you all administrative documents such as passport, family book, deed of ownership,diplomas, jewelry and valuables do not put them in boxes ATTENTION!
Before leaving your home
In order not to forget anything, make a tour from the cellar to the attic through the closets and balcony with our movers.
And to finish:
Close valves (water and gas)
Turn off electricity and the alarm
Close the shutters
Empty the mailbox
Remove the name on the door / doorbell
And possibly, keep with what you clean up after our departure