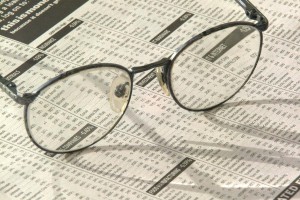 The technical visit to your home is the first practical step of your move.
We have all the technical and administrative skills, result of our training and years of experience.
The technical tour is the perfect time to express your wishes in terms of delivery and planning. It is also the time for us to determine the specifics of your move such as the amount, access and items that require protection and / or special handling.
Our inspector will explain in detail all the paperwork related to your move, and the modes of transport best suited, from your exit time until your arrival.
A move can not be improvised. It must be prepared seriously in cooperation with the company selected. Good communication and perfect coordination is needed to move with confidence.
We are able to offer a service adapted to all requests: complete move of the whole family, packing a small set of furniture, storage and more …
For a customized quote, you need a precise indication for the professional who came to assess the work that would be done, what are your needs and essential features of your moving directly or via a furniture storage in France and Israel.
The visit
The list of Furniture
During our visit, you will tour the house from cellar to attic to tell us all the effectsof your departure.
You will open all cabinets, closets … and show us all the objects you want to move: don't forget anything because all the little things put together make one significant amount. For a successful move, we must foresee everything and not improvise at all.
Good communication and perfect coordination are necessary to move with confidence.
We are able to offer a service adapted to all requests:
• Moving the entire family
• Packing a small amount of furniture
• Cautionary furniture storage
moving israel For a customized quote, you need a precise indication for the professional who came to assess the work that would be done, what are your needs and individual points necessary for your move.
We advise you to make multiple quotes with the same criteria to compare service offerings.
But be careful, because when you are offered a low price, it can also mean that it offers low services too.
During our meeting, we will do our best to answer all your questions, make a list and we will be pleased to reassure you with our answers.
For the big day, we arrange the arrival of a truck according to the scaling pre-established by our employee who came and measured on the spot.
If you add or omit boxes from the basement, balcony and / or attic or the truck may be too small, you must select some effects that will not go or a you will be charged on a second truck.
Therefore we recommend, upon making an appointment, list all effects you want to bring along with you, like so our employee will count all objects that will follow you in your new life, according to their category, value and size.
The FDI agent will detail all the customs clearance required by the Israeli state and this according to your status: tourist, Israel returning, new immigrant.
The agent will ask about your new home awaits you in Israel to see if access to the apartment is not difficult (narrow street floor elevator, stairs reduced) in order to communicate to the team that will accept your container all eventualities.
In addition, a detailed list is also used to calculate the best insurance tailored to your valuables, antiques, etc.
FDI is known and recognized for best packaging service.
To each his individual fitness for the great adventure.
The product will be evaluated by us, removed by a professional, carefully wrapped, placed in a container, transported by sea, appraised for duty and brought to Israel and finally placed with you so you do not feel a big change of scenery.
Therefore FDI put all his knowledge and his experience in the packaging.
Each product has its packaging type:
• Paper-bubble for delicate objects
• Corrugated Paper for fragile Furniture
• wardrobe for clothes
• mattress covers
• paper for dishes
• Carton by size and volume of the product